Dear Friends,
I hope this finds you well. Here are three items that might interest you:
1) The Great Awakening retail release
As of today, The Great Awakening has hit retail stores in both LP and CD.
Pick up a copy at your local record store or the usual online suspects!
2) The Great Awakening limited release shipping update​
​
​The good news: I've just spoken with our shipping partner, and the last copies of the limited-edition signed CDs and LPs we sold through Bandcamp will be mailed out shortly.
The not-so-good news: More copies of the 2xLP were damaged in transit to us than we expected—so we ended up selling nine more copies than we have available.
​
If you are one of the last nine people who ordered the LP, you'll hear from us – but rest assured that you will receive both a full refund and one of the damaged copies. They're still playable, and look fine – but the top seam of the jacket was split in transit.
If you have any questions, please feel free to contact us at contact@shearwatermusic.com.
3) Jet Plane and Oxbow demos found
Last week, digging through a digital attic, I was surprised to find the demos for Shearwater's 2016 album Jet Plane and Oxbow—eleven tracks I thought were long gone.
Four songs made it to the album, but the other seven are roads not taken, and it's funny to hear them now; I'm not sure why we didn't keep after a few. They're more like sketches than paintings, but you can hear what they're going to be, or might have been.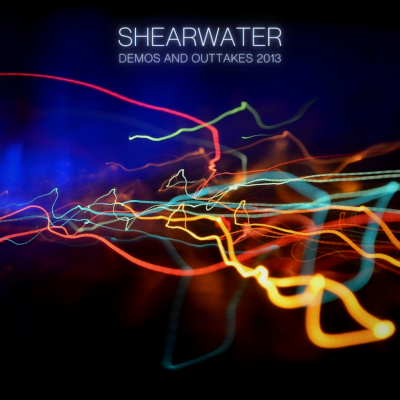 And as always, there are moments I wish had survived to the finished product. (Probably good we didn't keep that ocarina solo, though.)
Here's the tracklist:
Prime
A Long Time Away
Lalibela
White Diamond
Yalla Yalla
Wildlife in America
Family No More
Evidence
Husking a Shadow
Munich
Stray Light at Clouds Hill
Unfortunately, we can't sell them on Bandcamp—but I've just posted them to my Patreon page.
If you'd like to hear them, I'll send them to anyone who signs up before August 1.
With thanks, as always, for keeping us going—
JM / SW