Tuesday, September 11, 2018
Shearwater & friends to perform David Bowie's Berlin Trilogy Oct 17-19
On October 17th, 18th, and 19th, in celebration of the 40th anniversary of "Heroes", and in collaboration with Arts Brookfield and WNYC's New Sounds Live, the Jet Plane and Oxbow lineup of SW (me, Emily Lee, Sadie Powers, Lucas Oswald, and Josh Halpern) will form the nucleus of an all-star lineup performing Bowie's entire "Berlin Trilogy" of albums  (1979's Lodger, 1978's "Heroes", and 1977's Low) at the magnificent Winter Garden Atrium at Brookfield Place in lower Manhattan, near the World Trade Center. More details here.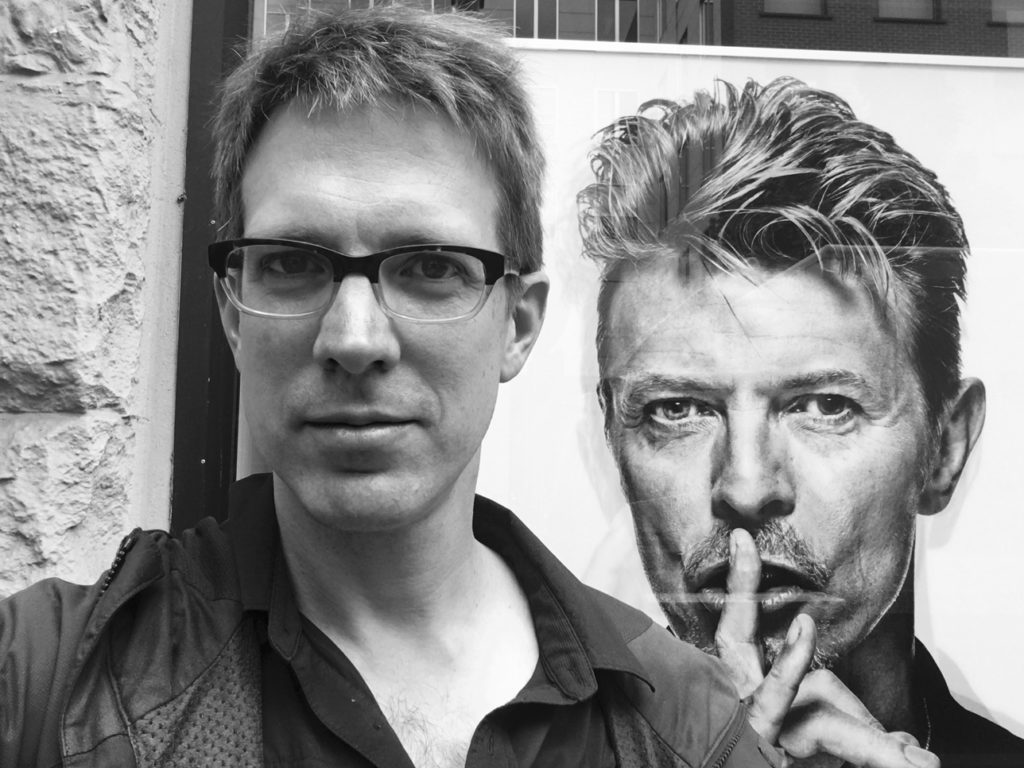 As our closest allies, I'd offer you a ticket deal, except for one thing: the shows are FREE, and open to the public. Doors will open each night at 6:30 (I think); the shows begin at 7:30PM sharp.
Here's the deal: we'll play a different album each night (in reverse chronological order: Lodger–"Heroes"–Low). Each evening will open with a short program of music by Brian Eno and Klaus Schulze that inspired the albums, performed live by members of the formidably talented Wordless Music Orchestra: Grey Mcmurray, Clarice Jensen, Timo Andres, Angel Deradoorian, Frank LoCrasto, and Greg Fox.
After a short break and a chat with WNYC's John Schaefer, the Bowie ensemble will take the stage. The ensemble includes, along with SW 2016, some of the best musicians I know: Jamie Stewart of Xiu Xiu (with whom I'll be sharing lead vocals), guitarist Ed Rodriguez of Deerhoof, saxophonist Travis Laplante of Battle Trance, the multi-talented Dan Duszynski of Loma on guitar and voice, and Eliot Krimsky on synthesizers.
On the 19th (Low), we'll also be honored with a guest appearance by Carlos Alomar, David Bowie's guitarist and musical director for 30 years (and co-writer of "Fame," "DJ," "Red Money", and "The Secret Life of Arabia").
Our goal is to make these the best live performances of Bowie's late seventies work since…well, since 1978; and with this ensemble, I think we've got a good shot at it.  As with our cover of Lodger, I won't be trying to impersonate Bowie (which is impossible); but we aim to present the music of these remarkable and groundbreaking albums as faithfully as we can—and with life, passion, and joy.
If you're unable to be there, the shows will eventually be broadcast on WNYC (we'll let you know when); and we're looking into having them filmed (though I'm not sure yet if that will happen). But if you can come, or have friends in the New York area who might be interested, please do, and spread the word!  It's going to be an extraordinary set of shows, and though SW isn't about to become a tribute band, I feel honored to have been able to spend so much time inhabiting this incredible and inspiring music.
All best—and hope to see you there.
JM
New York