Tuesday, December 7, 2010
The Island Arc Performance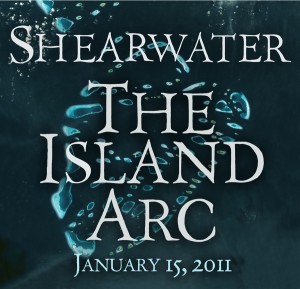 On January 15th, 2011, Shearwater will present The Island Arc, the trilogy of albums that includes 2006's Palo Santo, 2008's Rook, and 2010's The Golden Archipelago, in a single, complete performance at the beautiful Central Presbyterian Church in Austin, Texas.
This will be a one-time-only event – we've never performed these thematically-linked albums in order, and probably never will again. We've also never played some of the songs live at all. We'll be joined by old and new friends for this show, and we promise a really special evening for everyone.
The Island Arc isn't a farewell show, not by a long shot, but it does feel like a bookend. It's a way for us to look back and to clear the way for what's next – which we expect will be quite different from these records.
We begin work on a new album in early 2011 (JM).